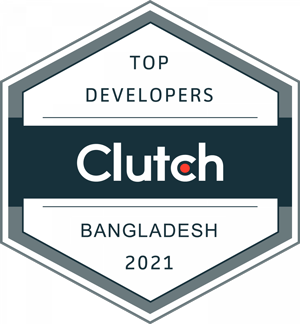 In today's fierce competition, every business owner wants to increase their efficiency. When a business operates efficiently, the profits increase and waste decreases, resulting in a healthy bottom line. This is where software development comes in! And with PIISTECH, we customize solutions to fit your business needs.

Founded in 2017, we are a reliable one-stop web and software solutions provider company that helps businesses succeed. We have been a leader in accommodating companies of all sizes worldwide to elevate their business operations through custom solutions. In light of our dedication to the craft, we are beyond ecstatic to share the most significant achievement this year.

We recently found out that PIISTECH was listed as one of the top software development companies in Bangladesh for 2021!

If you're not familiar with Clutch, it is an established platform in the heart of Washington, DC, committed to helping small, mid-market, and enterprise businesses identify and connect with the service providers they need to achieve their goals. Every year, Clutch honors the highest-performing B2B companies in Bangladesh across industries. The top Bangladesh software developers exhibit deep knowledge and a solid commitment to high-quality customer service. This is why we are proud to receive this recognition.

With this said, we extend our gratitude to the whole team at Clutch for appreciating our complex works and top-tier services. This is a testament to our dedication and commitment to helping clients to succeed and grow. Of course, we also thank our amazing clients for taking the time to leave us reviews on our Clutch profile. Thank you for your unwavering support and trust throughout the years.

Here's what our fantastic client had to say about working with us:


Are you interested in working with us through custom software solutions? Reach us out, and let's work together.