National Youth Leadership Summit 2019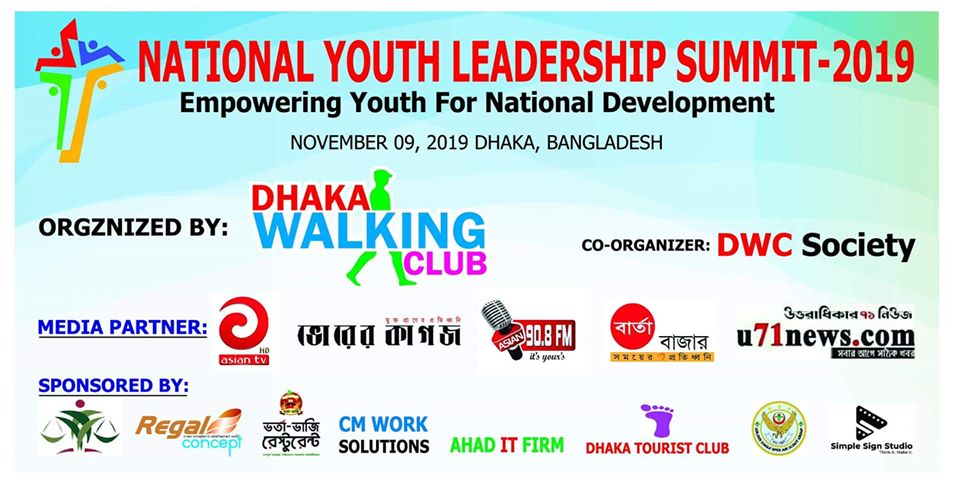 National Youth Leadership Summit 2019 which is going to held in Dhaka
Summit Date: November 09, 2019
Benefits of the summit participants:
Develop your networking, learning from each other and improve business processes. Share best practices with new contacts, discuss various issues, and find inspiration on how to conquer challenges in professional lives. We will manage opportunity to participate in international event also.
Speaker of the Summit
1.
2.
3. Dr. Abu Noman Mohammad Atahar Ali
Professor of the Department Law at the North South University. He is also employed as an Honorary Post-Doctoral Fellow at the University of Wollongong (UOW), Australia. He completed his PhD in Food Law from the University of Wollongong.
4. Miss Monalisa Shahreen Sushmita
Deputy Commissioner of Taxes
Taxes Zone 05, Dhaka
5. Mr. Iftekhar Mahmud
Popular writer and
Assistant Professor, Eastern University
Media Partner
Asian Tv
Vorer Kagoj
Barta Bazar
Event link: https://www.facebook.com/events/2125178964463656