Google Cloud DevFest'19 Bangladesh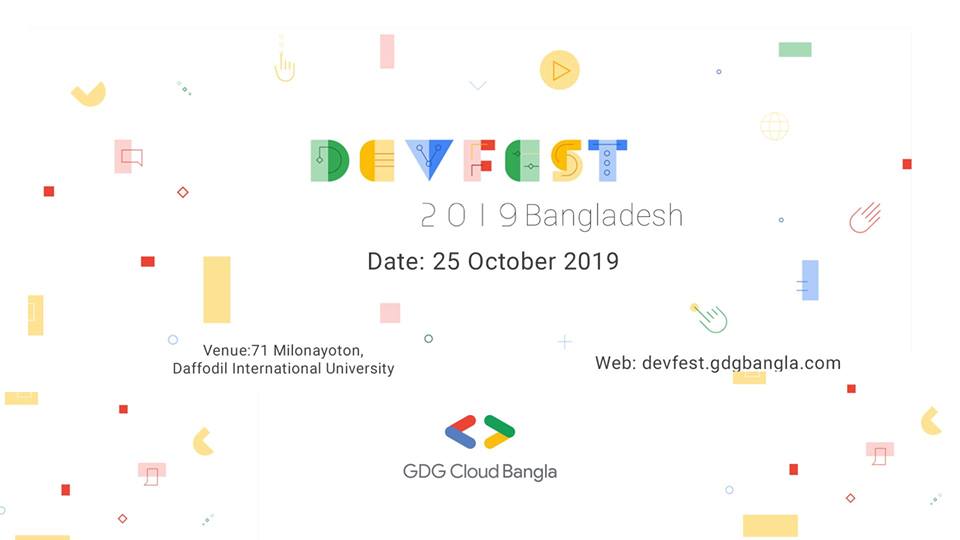 GDG Cloud DevFest'19 is an event for the Google Cloud community. It's a chance for Google Cloud enthusiasts to share, learn and generally geek out! We'll be covering a diverse range of topics including IoT, ML, Serverless, Kubernetes and Culture.DevFests are community-led developer events hosted by Google Developer Groups around the globe.
GDGs are focused on community building and learning about Google's technologies. Google Developers Group (GDG Bangla) going to organize the Google Cloud DevFest'19 Program, which will more focusing on Cloud Computing, GCP, AI, Machine Learning and Big data. The main purpose of Cloud DevFest'19 Extended to perceive those the Google Cloud technology and how to exploit in our career as well as our real-life effectuation. This will be the 4-hour hand-on session, Speakers from Google and Cloud Experts from Bangladesh will be there.
*Who Can Join?
– Anyone who is so much enthusiastic about new technology
* Is there any registration fee?
-It's totally free to all
* Is there any code lab session?
– Yes.
How can i register myself for the event?
– Please visit http://devfest.gdgbangla.com/
Event link: https://www.facebook.com/events/514253539355148