Digital Device & Innovation Expo 2019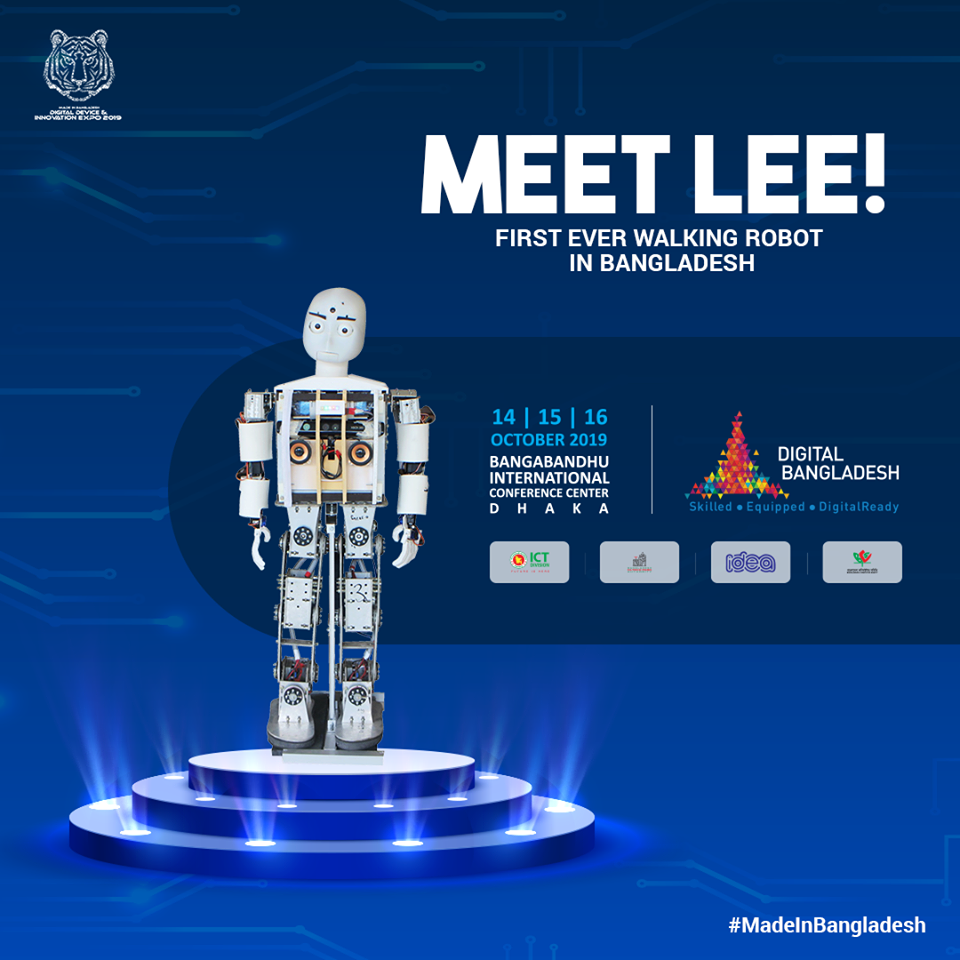 The Digital Technology and Innovation Expo 2019 is being held for the very first time in Bangladesh. The exhibition will be jointly organized by the ICT Department, Bangladesh High-Tech Authority, Idea project and Bangladesh Computer Association (BCS) for 3days exhibition on October 14th to 16th at Bangabandhu International conference center in Dhaka. The Event mainly highlights the glory of the successful journey of 10 years of Digital Bangladesh.
The theme of this event is 'Made in Bangladesh' and the brand ambassador of this event is LEE (first ever walking robot in Bangladesh). The student's innovation will be emphasized in the exhibition. Besides, the domestic companies that produce technology products will have separate zones. 30 innovation will be awarded the end of this expo. For online participation and registration, this event has a dedicated website and App. The fair will be open to all from 10 am to 8 pm. Though there is no entry fee for the exhibition people have to do the online or spot registration at the venue.
Event link: https://www.facebook.com/events/401456833851248