Coca-Cola Youth Speak Forum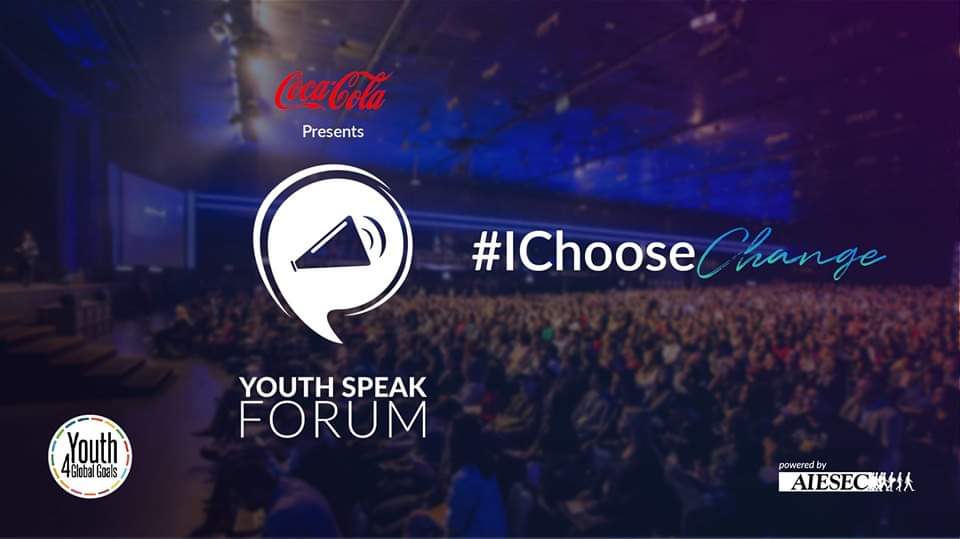 "All over the world actions are taken to make our planet more sustainable."
Coca Cola YouthSpeak Forum is an event organized by AIESEC Bangladesh. It is a platform to get inspired, engage and act towards the 17 Sustainable Development Goals.
It is an event that brings young and senior leaders together to form a diverse cross-sector multi-generational space for inspiring conversation and pressing global issues. It aims to create such an environment where people can share insights and gain new perspectives to create actionable outcomes to push the world forward.
We'll take a step to transform our ideas into actionable change to tackle the 17 Sustainable Development Goals and therefore do your part in deciding how our world will be shaped by 2030. "
Want to be part of it? Register here -: bit.ly/YSFbangladesh2019
It is an event by the Youth for the Youth.
The registration fee is only BDT 150.
Event link: https://www.facebook.com/events/415917962431251